Sign Up for Our Free Newsletter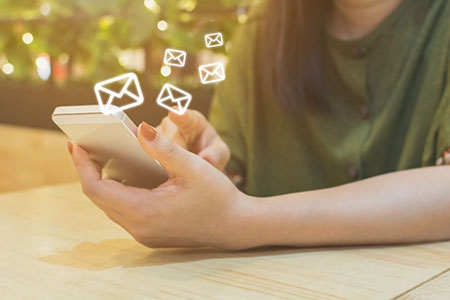 This is a simple fact when it comes to the medical community – educated patients can make the best possible decisions when it comes to their healthcare.
That certainly applies in many different contexts, including your foot care!
For this reason, we try to help by doing things like maintaining our website and updating our blog with valuable information for you. Of course, it also explains why we offer our free newsletter!
Another simple fact is this – foot and ankle pain disrupts your ability to perform favorite activities.
Now, our team at North Austin Foot & Ankle is here to help, and we are proud to do so in a variety of ways for our patients. Naturally, this includes providing comprehensive, effective podiatric care at our North Austin offices.
At the same time, our hope is that you—and your loved ones—can avoid dealing with a painful issue in the first place.
With that in mind, something you might want to consider is signing up for our monthly newsletter!
So how can our newsletter help reduce your risk for foot and ankle pain or difficulties?
Well, every issue is loaded with valuable health tips and information you can use to prevent foot and ankle problems from arising. More than that, our newsletter discusses medical conditions so you will know how to recognize them and seek the treatment you need (before the problem becomes worse!).
Since we want it to be as easy as possible to receive information on how to have optimal foot health, all you need to do is take a moment and fill out the form below. Once you have, you will receive your copy of our newsletter in your email account every month – with no charge or further obligation.
If you have any questions about our newsletter, would like more information about North Austin Foot & Ankle Institute, or need to request an appointment for effective treatment—at either our Round Rock or Cedar Park offices—just give us a call at (512) 593-2949
Sign Up For Our Free Newsletter
Your feet work hard to support you. When you sign up for our monthly newsletter, you are actually supporting them – which means they will be able to keep you upright and independent!